Pawsome Mother's Day. It's almost that time again when we shower our moms with love and appreciation for all that they do. But let's not forget the other mothers out there – the ones who dedicate their lives to taking care of fur babies!
Yes, we're talking about pet moms, and they deserve just as much recognition on Mother's Day.
After all, what would we do without those adorable cat and dog videos that brighten up our days? If you're really stumped on what to get for a mom of fur babies this Mother's Day, you've come to the right place. We've put together an awesome list of gift ideas that are sure to make any pet mom feel special and appreciated.
The love between a mother and her pet is a unique and powerful connection that deserves celebration. As Mother's Day draws near, it's time to honor the pet moms in our lives with gifts that recognize their devotion and enrich their furry friends' lives. In this article, we will unveil a curated selection of pet-centric gift ideas perfect for moms of cats, dogs, and other beloved pets.
Among these treasures, you can find delicious gifts like the irresistible Vitakraft Lick 'n' Lap Snacks, designed to foster closeness between pet parents and their companions, as well as a range of stimulating toys and inviting pet spaces that cater to the needs of various pets. Join us as we explore the ultimate gift guide for pet-loving moms and make this Mother's Day an unforgettable occasion for all.
Custom Pet Portrait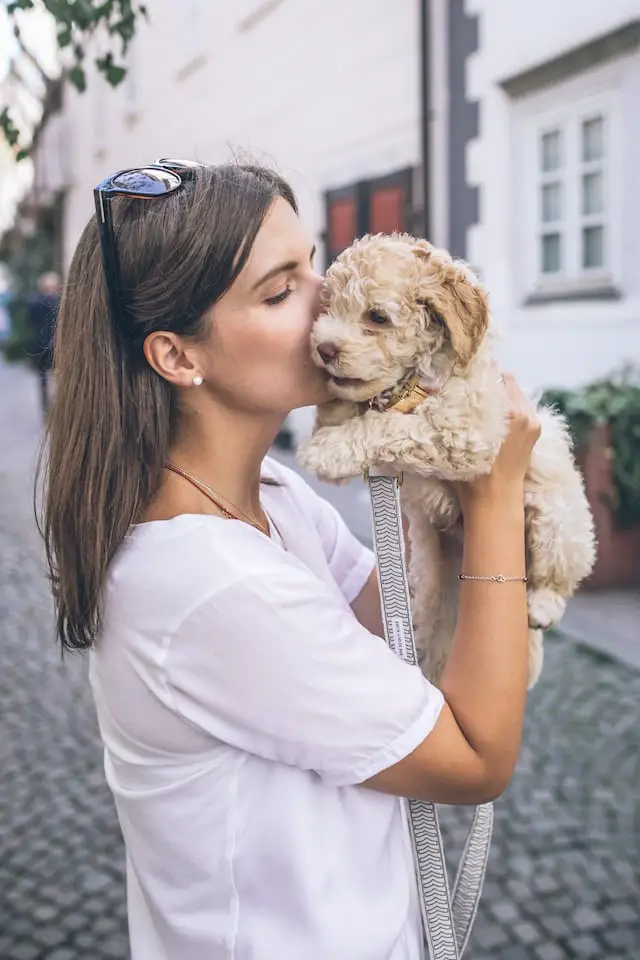 A custom pet portrait is a positively perfect gift idea for moms of fur babies. Pet artistry has been on the rise, with many talented artists capturing beloved pets' unique essence and personality in various styles and mediums.
Whether it's a realistic oil painting, a whimsical watercolor, or even an adorable cartoon version, these personalized portraits will undoubtedly become cherished keepsakes that can be displayed proudly in any home. Showcasing your mom's fur baby in the art form not only demonstrates your thoughtfulness but also adds a touch of furry fashion to her living space.
Countless artists offer custom pet portrait services both online and in local communities. You can choose from different sizes, materials, and price ranges to find the perfect fit for your mom's taste and budget. Some artists even add special touches, like incorporating their favorite toys or creating a scene that reflects their quirky habits.
As you can see, commissioning a custom pet portrait for Mother's Day is an incredibly thoughtful way to celebrate your mom's love for her furry companion(s). It captures the bond between them while adding style to her home decor.
Subscription Box For Pets
Imagine showering your fur baby with delightful surprises every month!
Pet subscription boxes are an excellent way to keep your pets entertained and pampered while also giving you the joy of watching them indulge in their monthly goodies.
These unique pet boxes can be tailored specifically to your cat or dog's preferences, ensuring they receive a variety of treats, toys, and accessories that cater to their individual needs. One of the greatest pet subscription benefits is the convenience it offers busy pet parents.
With a regular delivery service, you no longer need to really worry about running out of treats or searching for new toys to entertain your beloved fur child. Furthermore, many subscription services offer customization options based on factors like age, breed, size, and even dietary restrictions.
This means that not only does your pet enjoy a fresh set of surprises each month, but they also receive carefully curated products. So why not treat yourself and your furry companion this Mother's Day with a fantastic pet subscription box?
It's both an enjoyable and practical gift that will continue bringing joy long after the special day has passed. And who knows? Your lovable fur baby might just discover their new favorite toy or treat within one of these fabulous parcels!
Paw Print Keepsake Kit
Now that we've covered subscription boxes for pets let's move on to something a little more artsy and sentimental.
For mothers who cherish their fur babies' tiny paws, nothing is more special than capturing those adorable prints forever. That's where the idea of paw print keepsake kits comes in.
Paw print keepsake kits are designed to create lasting memories of your pet's cute little paws. These kits come with everything needed to easily make paw print crafts at home without making a mess or causing any discomfort to your pet.
Some kits include clay or plaster materials; others use inkless pads for mess-free prints. The result is a beautiful keepsake that can be displayed proudly in your home or even turned into a thoughtful gift for other pet moms.
Creating keepsake memories with these paw print kits is not only fun but also serves as a reminder of the special bond shared between fur moms and their beloved pets. This precious memento will become even more meaningful as time goes by, making it an ideal Mother's Day gift for any mom of fur babies.
With this heartfelt present in hand, transition into our next suggestion: pet-themed home decor that adds a personal touch to any living space.
Pet Carrier Or Stroller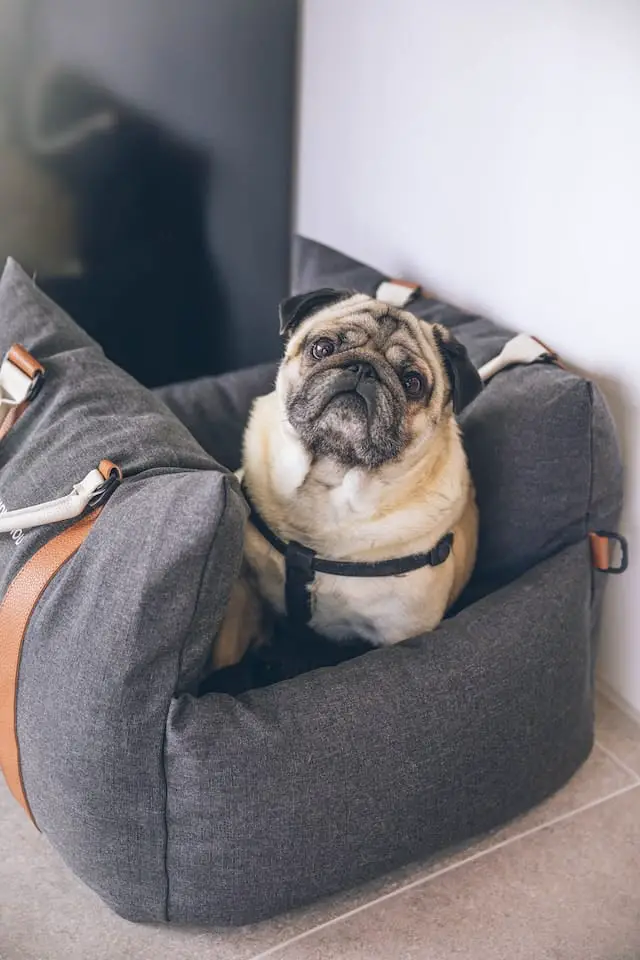 Now that we've covered some delightful pet-themed home decor ideas let's move on to another gift that will make any fur baby mom ecstatic. Pet fashion trends are always evolving, and one of the latest trends in stylish pet carriers and strollers.
These functional and fashionable items provide a comfortable way for pets to travel and allow pet moms to show off their adorable fur babies in style. Traveling with pets can be a challenge, especially when it comes to keeping them safe and secure. This is where a high-quality pet carrier or stroller comes into play.
They are designed with your pet's comfort in mind, providing ample space, ventilation, and cushioning for a cozy journey. Numerous styles are available, from chic designer carriers to sporty all-terrain strollers, ensuring that you'll find the perfect match for your favorite pet mom.
Pet carriers and strollers are more than just functional; they also serve as a fashion statement! With so many eye-catching designs available, there's no doubt that both the pet parent and their furry companion will turn heads wherever they go. Plus, many models come with convenient storage compartments for essentials like treats or toys – making it easier to keep everything organized while on the go.
So why not treat that special fur mom in your life with a fancy new carrier or stroller? Next up, let's explore another fantastic gift idea: exceptional pet grooming supplies!
Read Also: Can I Put My Dog Into Regular Backpack
Pet Grooming Supplies
Taking into account the real importance of maintaining a pristine appearance for our beloved fur babies, pet grooming supplies serve as indispensable gift ideas for pet moms. High-quality grooming tools provide thorough fur care and contribute to the wellness and happiness of our four-legged companions.
By presenting a pet mom with top-notch grooming supplies, you are helping her ensure that her precious fur baby remains clean, tangle-free, and looking their absolute best. A wide array of grooming tools are available now, catering to different needs and preferences.
For instance, brushes and combs designed specifically for cats or dogs come in various shapes and sizes to suit individual coat types. These essential implements can significantly help detangle knots, remove loose hair, and distribute all the natural oils throughout the fur – promoting a healthy sheen. Moreover, investing in high-quality nail clippers or trimmers will aid in keeping a pet's paws healthy and prevent painful overgrown nails from causing discomfort.
Delving deeper into the realm of pet grooming supplies, one may also consider gifting items such as shampoos tailored for specific skin requirements or even luxuriously scented pet colognes. These indulgent yet practical products elevate the pampering experience for both pet parents and their cherished fur children while fostering their bond during grooming sessions.
As we have explored diverse options in this arena of gift ideas perfect for celebrating Mother's Day with our furry family members, it is important to remember that compassion extends beyond our homes.
With this sentiment in mind, another thoughtful gift idea includes making a donation to a local animal shelter on behalf of the doting pet mom – an act of kindness that benefits not just her own fur baby but also those animals still waiting for their forever homes. [1]
Read Next: Best Pets For Dogs