Looking for dog fence ideas, huh? A dog is a social being with a certain dose of individuality, that's why it often needs its own space.
If you are planning to get a new puppy, it is very important to think about why you want it. Do you need a company or a housekeeper?
In both cases, you should provide your future pet with adequate accommodation and at the same time respect its natural need for the company.
That's why we present you with dog fence ideas so you can find the most suitable solution for both of you. Dog fences will keep him away from people when its necessary and help you both enjoy your time.
Dog fence ideas for people living in apartments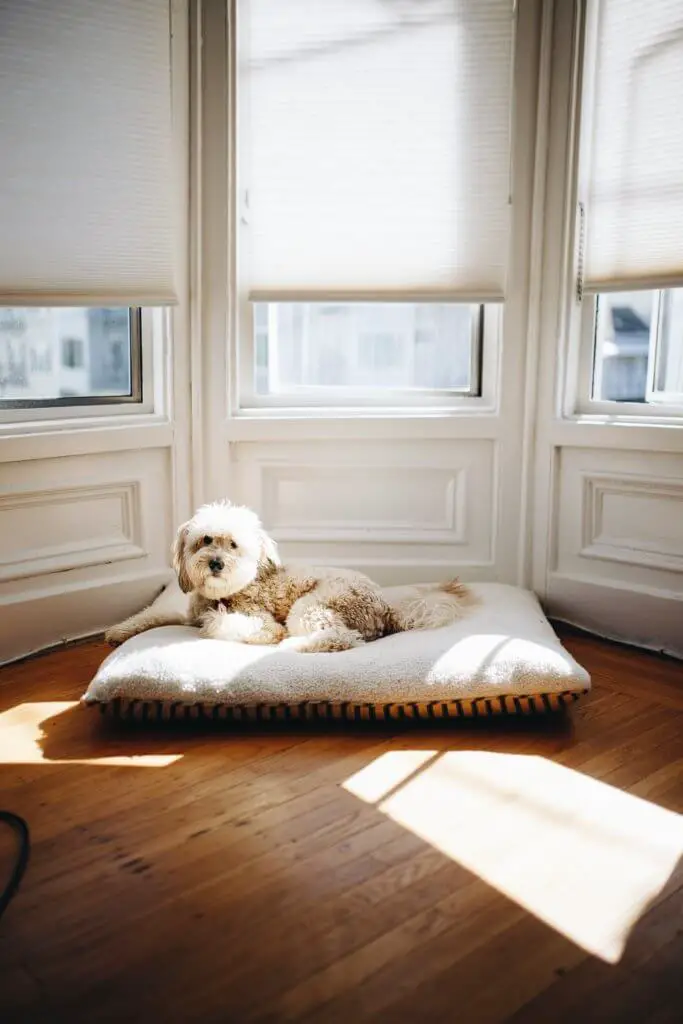 If you live in an apartment, the dog must have its corner, preferably fenced, in which it can rest, and keep his eyes on the things around him at the same time.
A dog in an apartment can have its own space in the hallway or the corner of the living room, depending on the layout and size of your apartment.
There are many dog fence ideas at your disposal that you can apply in residential buildings such as apartments. Although many believe that dogs living in flats do not need fences and cages, the reality is different. We suggest you to try in invisible dog fence before making the real one.
It's true they are protected from predators and insects, but they need an intimate space where they can hide and sleep in peace.
With the help of fence, they are sure that no one will disturb and wake them up.
Dog fence ideas for people living in homes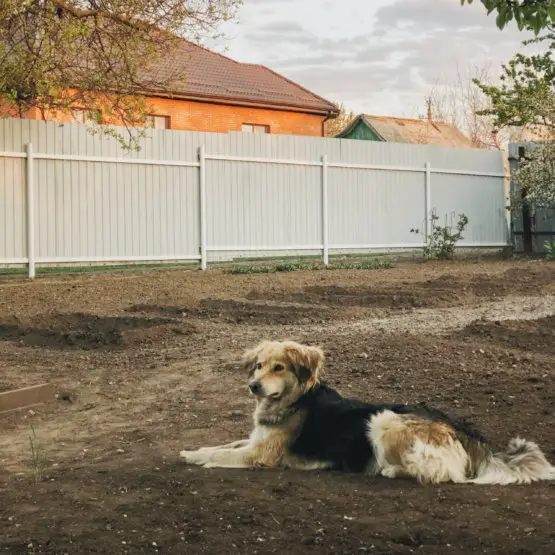 On the other hand, if you live in a house with a yard, your dog won a lottery.
If you are one of the lucky ones who has a yard, you need to get acquainted with all the conditions that must be met before you let the dog live in the yard.
The basic condition is that the tenants- if more people share the same yard – agree with your decision to have the dog stay there.
Also, it is necessary to raise a fence around the yard, so that the dog would not go outside when you leave him there.
The best solution is a fenced box with a dog house and a sufficiently high, wide, and long fence.
Boxing should be done in a predetermined place. He should not be near the fence, because the dog can be disturbed by passers-by.
Also, the box must be in a place protected from the sun, rain, snow, wind, and frost.
For the dog not to dig tunnels under the fence, the box must be concreted. The soil of the box itself is best sprinkled with a thicker layer of coarse gravel.
With the help of rain and snow, such soil is the easiest to clean, and at the same time, the appearance of lowered feet in the dog is prevented because, on such soil, the dog must strain the muscular toes more.
Also, containers with always fresh water and food are mandatory in the box.
Containers should be washed regularly to prevent birds, mice, and rats from collecting.
It would be good if you let the dog move freely throughout the yard during the night so that the dog understands that the whole yard is his territory that he should guard and defend from strangers.
How to easily make a dog fence on your own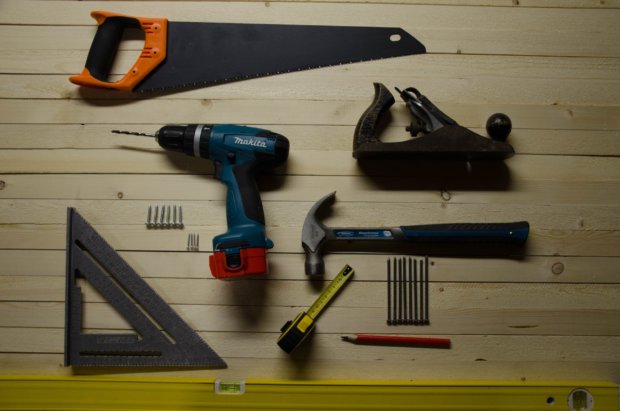 Below we present a few ideas for making good fences for your dog. With a little effort, patience, and skill, your dog will enjoy his peaceful and safe place.
The process of building a fence is simple and cheap, which you will see for yourself.
The first step in the process is planning – map the space you will fence and provide the necessary materials and tools .
You will need:
shovel
screwdriver
level
hammer
table/hand saw
nails or screws
sanding machine (optional)
There are two types of fences available – metal and wooden.
Each of them has its advantages, but also disadvantages.
Let's go through the both side:
DIY wooden fence for dogs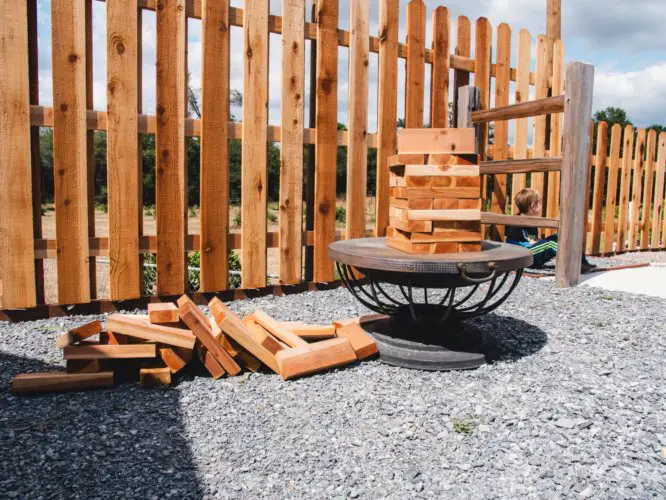 If you opt for a wooden fence, it would be best to find old pallets that easily transform into a protective fence.
This is the best way to save time and money, especially if you are a beginner in the world of construction.
Your task is to simply connect the pallets into a vertically positioned fence.
The most difficult part of the construction is pouring the concrete base, which is necessary to strengthen the fence.
By using pallets, you get rid of the tedious job of cutting and measuring the wood, which takes the most energy.
When your pallets are set up, essentially connect the beds rather than customary 2x4s.
Once collected, you can modify the look with paint or stain to dress it up a little.
While altering the tallness may include an extra advance, for the correct pooch in the correct yard, the wooden fence is an incredible decision.
We are sure your dog will love it.
The advantage of such a fence is simplicity, economy, and speed of production.
On the other hand, if you have a large dog, a wooden fence may not be the safest decision.
Building metal fence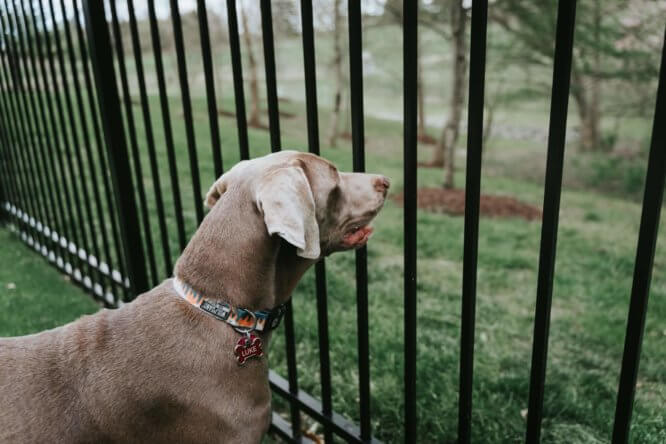 Unlike wooden fences, metal ones provide more security and stability.
Although they require a slightly higher level of technical skills, the result is extraordinary.
These fences can be an extremely nice addition to your yard.
On the other hand, metal fences are a bit more expensive to make.
How does the making process go?
As with wooden fences, you first need to measure the space you are going to fence in order to get enough material.
Decide the stature you need your fence, and guarantee your fence posts are sufficiently tall.
You'll need to sink your posts so 33% of the all outpost tallness is in the ground.
In this way, an 8ft post will drop 2.5ft into the ground, leaving you with a fence post that is 5.5ft high. This will work for a 6ft high fence.
Plan your fence by marking out your corners, and denoting each 8ft for your fence posts. Check to guarantee your edges are right with a plumb line and at-square. Burrow your gaps for the fence posts​.
​This will take a better than average measure of time, and you should look into apparatuses to assist you with burrowing quicker, for example, a post-opening digger, particularly on the off chance that you have hard ground.
Fill the gaps with concrete and introduce your fence posts.
Some suggest going significantly further by including rock underneath the solid, even though we don't locate that vital.
When the solid sets, fill in the openings with the earth.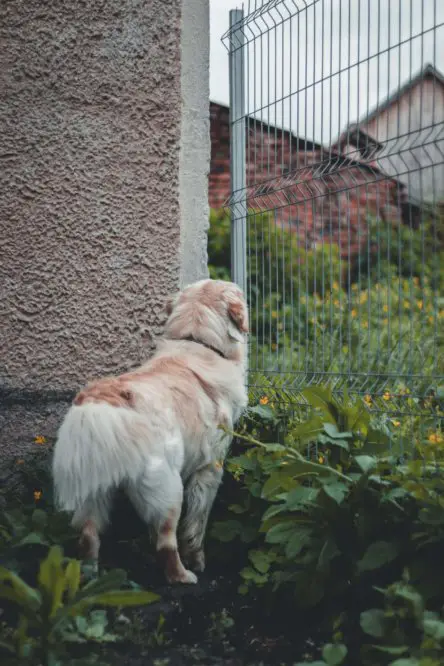 Include a plumb line or artisans line where your help sheets will stumble into.
We suggest at the highest point of your fence post, and a second line 12″ off the ground.
You can likewise utilize a laser level if you have one.
Introduce your 2×4 help sheets, and afterward screw the fence sheets into your help sheets.
Utilize a table saw as important to refine the width of the edge fence board.
Whether you opt for a wooden or metal fence, this DIY approach is good because you get the fence completely tailored to your living area as well as the habits of your dog.
Ready-made dog fence ideas
If you are not skilled with your hands, or you do not have enough time and energy, you can always buy a ready-made fence for your dogs.
There are fences available in different sizes, colors, and materials – it's up to you to choose the one that best suits the needs of your pet.
We have selected two types of fences, depending on the budget you have at your disposal.
Our pick 
This is a great option for anyone who cares about the safety of their dog.
Made of high-quality metal, this fence is extremely strong, without sharp edges, so that your dog would not be injured.
The entire metal structure is covered with a powder coat to prevent the fence from collapsing.
It comes in two dimensions – medium and large. Two applications of eco-friendly Tiger Drylac powder-coating give finesse the finish.
It's easy to assemble with enough space for your four-legged friend. Perfect solution for apartments and yards as well.
Carlson -Resistant Outdoor – Budget Pick

This is a cheaper option, but equally good and stable. Ideal for segmenting off territories on your deck yard and garden to get pets far from a particular zone.
It gives your pets their region to play and make them safer and less risky to interact with other dogs.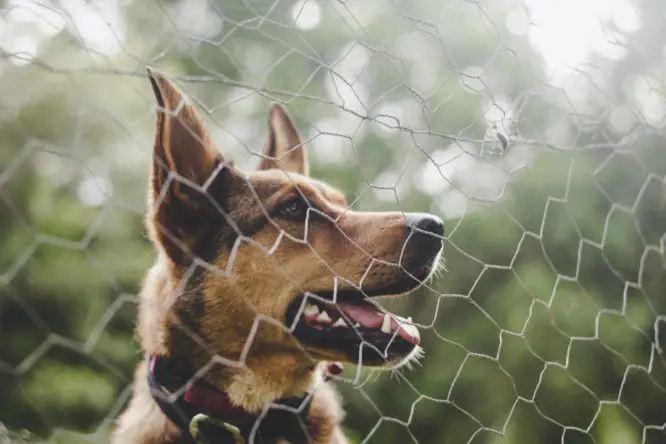 Incorporates six 24 inch boards that are configurable and removable to redo your open air space. Solid, all-metal casing makes it safe and dog-proof. Sounds good, right?