Do you live in the Washington area and you are considering adopting a Poodle mix?
If so, you're likely on the quest for reputable Doodle rescues in Washington or nearby states.
While we're sure you've done research on your own already, it might be challenging to know which rescue to pick. Finding proper animal rescues can be a daunting task, especially if you're not entirely certain what you're looking for.
To save you some time, we'll introduce you to the 8 best Doodle rescues in Washington.
The rescues on this list are the best ones in Washington, considering the factors such as location, pricing, and treatment of dogs. You won't make a mistake by choosing either of these, but we'll still help you to make the best decision for you.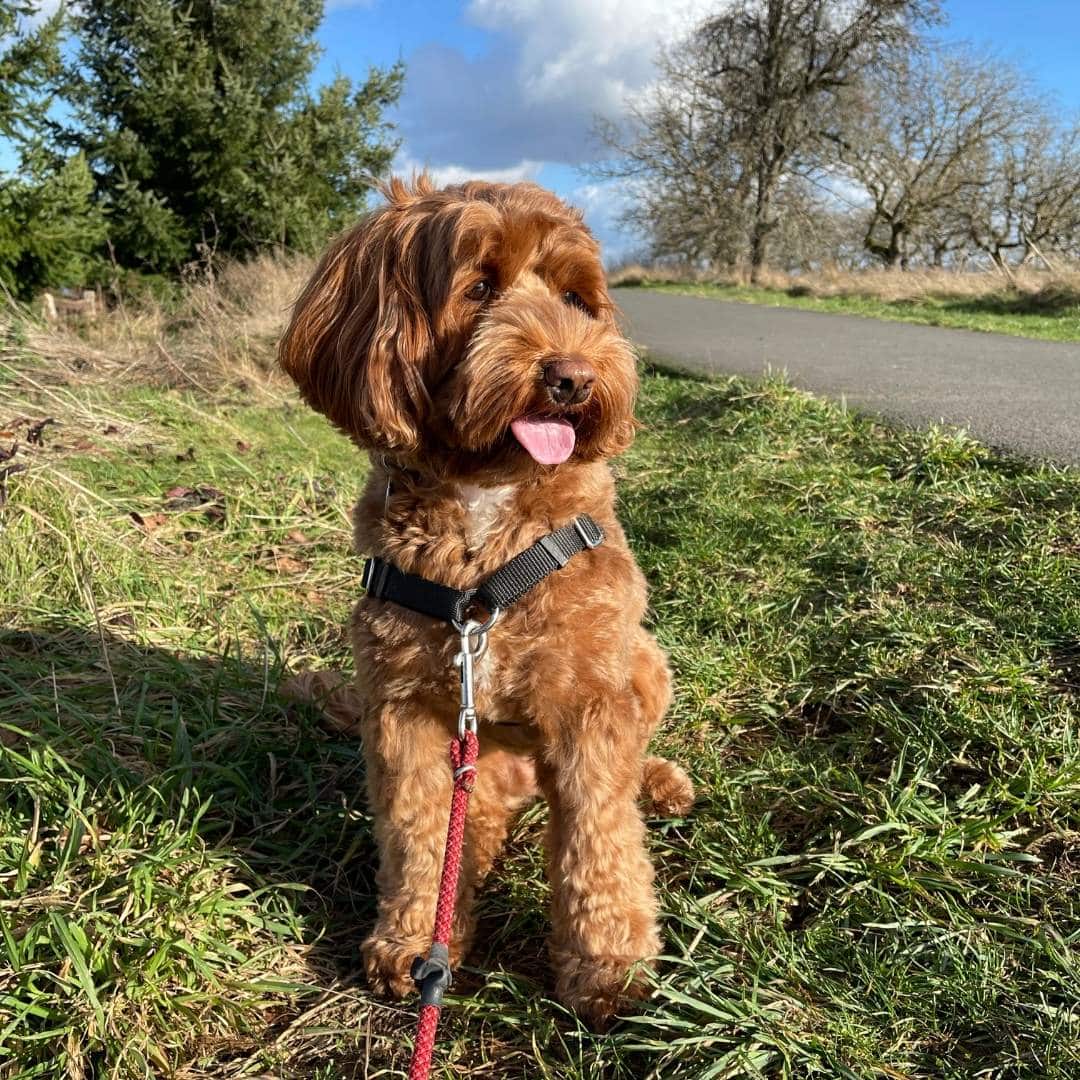 1. Motley Zoo Animal Rescue
Motley Zoo Animal Rescue is one of the best Doodle rescues in Washington you can find – and even further. They are helping not just animals from the Washington area but also nationally and internationally.
The first service they are providing is rescuing and rehabilitating dogs in need. They are also providing community education and are helping people become responsible pet owners.
Finally, they are aiming to stop the overpopulation of dogs on the streets by not just adopting but also spaying and neutering.
In fact, their main goal is exactly to lower the number of abandoned animals on the streets.
This rescue is striving to end kill shelters and is against euthanizing dogs, even when they have low chances of adoption.
By educating people, they are attempting to stop animal neglect. They think that one of the main causes of so many animals on the streets is a lack of education and information.
On their main page for adoption is where you can find available dogs for adoption.
The downside of this search option is that it doesn't exactly show Doodles. This means you have to search for them on the dog's list by yourself.
Other than that, when you find your Doodle, the next step will be filling out an adoption form. This form includes a non-refundable $5 fee, but the adoption fee is not disclosed on the site.
Address: 16725 Cleveland Street, Redmond, WA 98052
Phone: (206) 453-8480
Email:  [email protected]
Website: Motley Zoo Animal Rescue
Social Media: Instagram
2. Adams County Pet Rescue
This is a 501 (3) c non-profit organization based in Washington. They are rescuing pups from kill shelters, as well as from the streets.
Next to helping abandoned doggies find a new home, they are working together with the Coyote Ridge Corrections Center. The main cause of this collaboration is helping to train the pups they find.
Many abandoned dogs were neglected or abused, which can lead to many behavioral issues. By properly training and socializing them, they are helping them find new homes more easily.
To further increase the chances of their dogs being adopted, they arrange transportation or relocation.
This rescue mostly helps dogs from the greater Adams County Area and the City of Othello. However, even if you don't live in Adams County, there's still a chance you might find your perfect Doodle here!
From time to time, dog owners from this area can visit the rescue to get discounted neuters and spays.
Not just that, but they are working together with the local Sheriff's Office. This way, they help provide new homes and medical care to animals that the police have confiscated from their owners.
To adopt a Doodle from this rescue, visit this search link for their pets available on Petfinder. Complete their application form, and you will get contacted by them in the next 72 hours for further details.
Address: 1961 W Bench Rd Othello, WA 99344
Phone: (509) 488-5514
Email: [email protected]
Website: Adams County Pet Rescue
3. Homeward Pet Adoption Center
This is one of the most reputable Doodle rescues in Washington, as well as a no-kill shelter. The organization in question helps not just Poodle mixes but any abandoned dogs and cats alike.
They provide rehabilitation and medical care and help find a new home for animals in need.
In fact, finding a new home is a priority for them. This is why all of their animals get adopted and find their loving homes.
Last year they found new homes for more than 1800 animals – and this is the number they have each year.
Of course, all of their animals, including Doodles, will go through medical examination followed by treatment (if necessary). This includes vaccinations, deworming, microchipping, spaying/neutering, and any other important medical procedure.
To adopt, you'll have to go through an open adoption process, which starts with you finding a Doodle from their list. If you visit them, staff will be there to help match you with a pet that can suit your needs.
One thing you'll notice is that each dog from their list has an 'adopt me' option. When you click on it, it takes you directly to an adoption application.
The adoption fees go from $75 to $375, with high fees for puppies and young dogs and lowes fees for senior dogs.
Address: 13132 NE 177th Place P.O. Box 2293 Woodinville, WA 98072
Phone: (425) 488-4444
Email: [email protected]
Website: Homeward Pet Adoption Center
Social Media: Facebook, Twitter, Instagram
4. Saving Great Animals
Saving Great Animals was founded in 2007, and since then, they've provided homes to more than 8500 dogs! This is an impressive number, which is why they are some of the most reputable rescues in Washington.
Their team is made up of volunteers and fosters who help takes great care of the animals they rescue. This also allows them to take care of many animals at once.
All of their dogs are spayed or neutered, microchipped, and provided with other medical care as needed. They make sure their dogs are in great health and properly socialized before they get a new chance.
One of their goals is to stop the overpopulation of dogs on the streets. By rescuing dogs, spaying/neutering them, and rehoming them, they are doing precisely that.
This rescue has an extremely thorough application and screening process that includes even counseling and training.
They require adopters to sign a contract that prevents owners from abandoning their dogs. If for any reason, the adopter cannot keep the dog, they will be obliged to return it to the rescue.
This is a non-breed-specific (general) rescue, and they are known to have Doodles from time to time. Right now, they have some Goldendoodles available, and you can search for other available dogs here.
After you choose your Doodle, you should complete its adoption application. Adoption fees for this rescue are from $295 to $495.
Address: Bellevue, WA 98004
Email:  [email protected]
Website: Saving Great Animals
Social Media: Facebook, Twitter, Instagram
5. Dog Gone Seattle Rescue
This is yet another amazing rescue, this time from Seattle. This rescue also serves the greater Washington area and sometimes even California and Texas.
It is a non-profit organization that entirely depends on adoption fees and donations.
They focus on saving animals from high-kill shelters and make sure the animals are rehabilitated before being placed for adoption. They also have a large team of fosters to socialize their dogs before they go to their new forever home.
Since their founding, they have helped thousands of dogs, including many Doodles. However, it isn't within their policy to accept surrendered dogs. Instead, they focus on dogs left at shelters.
Once the animal is in their facilities, it will receive all the medical care it needs. Not just that, but it will be spayed or neutered, vaccinated, or microchipped.
Dog Gone Seattle rescue will even make sure the dog is properly groomed – something very important for every Doodle dog.
Their adoption fees are in the higher range, as they are from $450 to $500. However, this is worth the investment, as when you adopt from them, you'll be certain you'll get a healthy, well-adjusted dog.
If you're interested in their rescue stories, you can check out their YouTube page.
To find your Doodle, check out their available dogs' list. For adopting, you will need to fill out an adoption applicationand then sign the adoption contract later.
Address: P.O. Box 27424 Seattle, WA 98165
Phone: (206) 384-8115
Email: [email protected]
Website: Dog Gone Seattle
Social Media: Facebook, Instagram, Twitter, YouTube
6. Sunny's Sky Animal Rescue
The crew that founded Sunny's Sky Animal Rescue started practicing veterinary medicine in 1999. In 2009, as they were already taking in abandoned dogs in their hospital, they decided they wanted to establish a rescue.
Today, Sunny's Sky Animal Rescue is a 501 (3) c non-profit organization that has adopted more than 5,000 animals in need.
Sunny's Sky is taking in abandoned Doodles and other dogs from the streets, as well as adopting them from kill shelters. That being said, this is a non-breed-specific rescue – they adopt both pure breeds and crossbreeds.
This rescue is entirely relying on public funding, as the city isn't giving them any finances. Fortunately, they are considering moving to a larger facility thanks to huge support from locals.
They are helping dogs in need not just get the medical help they desperately need but also to find loving homes.
Check out their adoptable dogs' list on Petfinder to find your Doodle as of today. After that, complete an adoption application here.
On their page, they say the adoption fees cover spaying/neutering, vaccinations, microchipping, and other medical needs of dogs. However, you have to contact them to get the details on the exact amount of fees.
Address: 4227 South Meridian C-335 Puyallup, WA 98373
Phone: (253) 845-8866
Email: [email protected]
Website: Sunny's Sky Animal Rescue
7. Ginger's Pet Rescue
If you're looking for a great Doodle rescue in Washington, look no further.
This is one of the oldest non-profit pet rescues in Seattle, as it was founded in 2006. Ever since then, this rescue has saved thousands of dogs while relying entirely on donations.
What makes this rescue stand out is that they don't just take dogs from high-kill shelters. They also accept dogs from local families and even from oversea rescue groups.
This rescue considers all dogs equally good. This means there's no discrimination about the dogs they're taking in.
Whether they're rescuing Doodles, Rotties, or mutts, they'll dedicate their full attention to each and every dog.
They'll also take in both old and young dogs, as they are not afraid of a challenge. Even a dog with severe behavioral issues due to its abuse won't be too much for them to handle.
To adopt from Ginger's Pet Rescue, you'll need to fill in the adoption form after finding a Doodle from the adoptable dogs' list. Each dog has a separate adoption application link in its description.
After this, the organization will conduct the screening process to make sure you are eligible. Their adoption fees are a bit higher than for other rescues – being $595 or higher.
Address:  PO BOX 28518 Seattle, WA 98118
Phone: (484) 695-2057
Email: [email protected]
Website: Ginger's Pet rescue
Social Media: Facebook, Instagram, Twitter
8. Chew Dog Rescue
The Chew Dog Rescue is a 501 (3) c non-profit organization based in Washington. This is a Doodle rescue that consists entirely of volunteers dedicated to saving the life of every abandoned dog.
Ever since its founding in 2006, they have focused on rescuing dogs on the streets and on dogs scheduled for euthanasia in kill shelters.
One of their biggest achievements is advocating for opening a large park in the Gig Harbor area in which dogs can be off-leash.
Also, they have rescued and saved more than a thousand dogs and found homes for all of them.
Another one of their activities is advocating for responsible pet ownership and educating the general population.
Chew Dog Rescue relies on numerous fosters who can provide a temporary home for dogs during rehabilitation. Also, they are relying on public funds to help with veterinary care and dog essentials.
They rescue dogs of all breeds and crossbreeds, so you can find a Doodle as well from their available dogs list. After that, you just complete an adoption application and wait for them to contact you back for further details.
Address: 5803 125th S.T. CT N.W. Gig Harbor, WA 98332
Phone: (253) 265-6235
Email: [email protected]
Website: Chew Dog Rescue
Social Media: Facebook
Why You Should Adopt a Doodle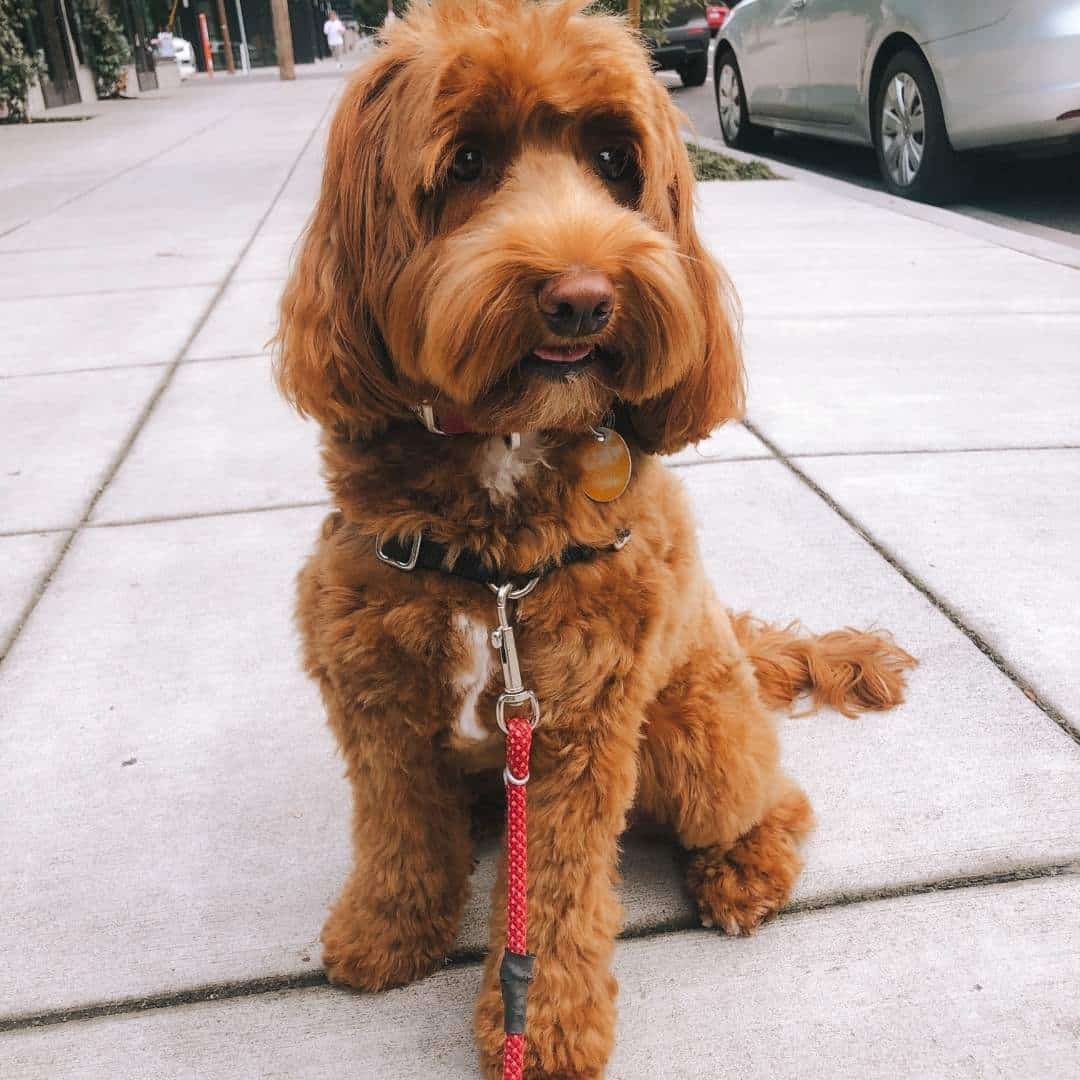 You'll Adopt a Great New Friend
Doodles make great pets no matter where you adopt them from. They make for one of the greatest mixed breeds for emotional support – as therapy dogs, service dogs, and of course, family companions.
They are friendly, loyal, and (mostly) hypoallergenic, making them an amazing choice for families with children.
Many families with rescued dogs agree that their dogs are very loyal and protective. This is because they are aware of how it is to be on the streets, and they are grateful for you saving them.
If you've ever owned a rescue, we are sure you agree on this one too.
It's More Affordable
If you were to adopt a Doodle, you'd only be liable for adoption fees that are $50 – $500 on average.
The adoption fees are necessary because they cover important medical care such as vaccinations and spaying/neutering.
However, most dogs from shelters come vaccinated and microchipped. This means fewer costs for you!
You also have the option to choose a younger or older Doodle to adopt. Younger dogs usually mean higher fees, but with older dogs, it's the opposite.
Finally, many shelters will provide you with other helpful items, such as dog beds or collars. Sometimes they also offer lifetime care for dogs adopted from their shelters.
You'll Help Your Community
Abandoned dogs aren't good for the community. As many of them have been neglected and left without proper socialization, they can become aggressive on the streets.
This can lead to the rise of dog attacks on the streets.
Not just that, but abandoned dogs can lead to more abandoned dogs. Many are not neutered or spayed, and they can reproduce at a rapid speed.
As many shelters don't have large capacities, they are spaying/neutering the dogs before putting them up for adoption.
Sometimes, the shelters without enough space are spaying/neutering dogs before releasing them out on the streets again. This isn't a perfect solution, and the only way to truly fix this issue is to adopt more dogs from shelters.
By Adopting, You'll Save a Life
Finally, when you adopt a Doodle, you're saving its life – literally.
While Washington has made some progress when it comes to euthanizing abandoned pets, the statistics are still devastating.
It is estimated that almost 1,500 dogs and cats were euthanized in this state in 2020 alone, even though 69% of shelters are no-kill.
As such, there are huge chances a dog that's not adopted will end up euthanized. At the very least, the dog would live a rather unhappy life locked inside a kennel.
Even if we ignore the kill shelters, by adopting, you'll give your dog a second chance.
Many Doodles that are inside the rescue centers have been abused or neglected. By adopting them and providing them with a safe home, you'll let them know that life can still be beautiful.
Not just that, but by adopting, you'll free up space in the rescue center and allow them to save a new dog.
Read Also: Best Doodle Rescues in Georgia
Final Word
Adopting a dog from Doodle rescues in Washington is a great method of getting your new dog. It's affordable, and you'll always feel good knowing you've saved a life.
Of course, not all rescues are equally good. Some won't take good care of their dogs, and others are simply scams trying to get the public's money and sympathy.
This is why we've created the list of the 8 best Doodle rescues in Washington. These are places you cannot go wrong with, as they provide high-quality care for their dogs.
Just remember that most of these rescues won't take in dogs upon request.
They are saving dogs from kill shelters and helping them find a new homes. In other words, they are not the place you'd want to go to if you'd like to hand over your dog.
If you're looking to adopt a Doodle, we're inviting you to check any of these places out, as you definitely won't be disappointed!
Read Next: Best Doodle Rescues in Pennsylvania