Do you live in Pennsylvania and you are considering Doodle adoption?
If that's the answer, you're likely on the quest for reputable Doodle rescues in Philadelphia or nearby cities.
Sometimes finding the right animal rescue can be challenging. That's why decided to help.
To save you some time, we'll introduce you to the 7 best Doodle rescues in Pennsylvania.
We tried to list only the best rescues in Pennsylvania. Some of the factors that we consider include location, reviews, pricing, and dog care methods.
Every rescue is different, and in the end choice is always yours.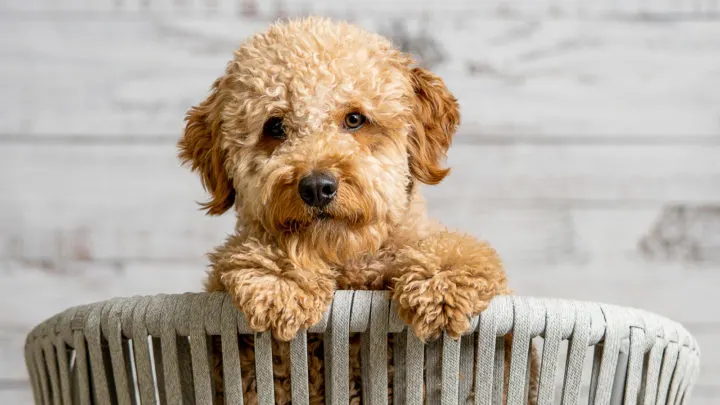 1.     Delaware Valley Golden Retriever Rescue (DVGRR)
The Delaware Valley Golden Retriever Rescue is a local non-profit group that helps homeless Golden Retrievers, doodles, and other pets in need. It is based in Pennsylvania. As their name suggests, they began as a Golden Retriever Rescue before including Goldendoodles in the mix.
Like the other doodle rescues on this list, DVGRR gets its rescues from regional shelters and organizations that help owners find new homes for their dogs. Due to their location in Pennsylvania, however, they also receive surrenders from puppy mills.
DVGRR assesses the general health and temperament of each dog. The on-site vet facility also provides complete veterinary care for newly arrived canines. DVGRR does allow adoptions from out of state, but you must be ready to visit their kennel in Reading, Pennsylvania before the adoption is finalized.
DVGRR has active accounts on Twitter, Instagram, and Facebook. You should follow at least one of their social media profiles or periodically check their website to see if any doodles are still available.
Additional Details
All 4 Paws Rescue
One of Pennsylvania's top nonprofit organizations that offers protection and refuge to animals in need is All 4 Paws Rescue. They are a foster-based organization that rescues all varieties of dog breeds. More than 13,000 animals have been successfully saved and rehabilitated by All 4 Paws Rescue since its founding in 2009.
The rescued pets are given the love and care they require when they are placed in homes with people and other animals. Before placing these dogs up for adoption, the rescue team gets to know them better and ensures social rehabilitation through behavioral modification.
You need to submit an online adoption application through this Pennsylvania puppy rescue to be considered. You can locate the link to the application below. You must fill out this form with some information, such as specifics about your household and present pets.
For your adoption application to be granted, you need to also submit verified references from family and friends. All dogs up for adoption at All 4 Paws Rescue have undergone spaying or neutering, heartworm testing, microchipping, deworming, and vaccinations.
The cost of adopting a dog is $450, although the organization also provides discounts for adopting several dogs, senior dogs, and dogs with special needs. Use the information below to contact the company.
Additional Details
3.     Doodle Rescue Collective
The Doodle Rescue Collective provides rehoming services for Goldendoodles and all other varieties of Doodles around the US. It has its headquarters in Warwick, Rhode Island.
Over 800 registered volunteers from across the USA and some of Canada make up the collective. Doodles in need of a safe home are placed in foster homes by volunteers working with neighborhood shelters until a permanent home can be found for them.
Similarly, they provide a rehoming program for Doodle owners who need to find their dog a new home. They accept doodles into this program in the majority of states. Therefore, you might be able to use their website and Facebook page to locate a doodle in need close to you.
Additional details
Harley's Haven Rescue
Dr. Beth Mehaffay founded Harley's Haven Dog Rescue in 2011. This non-profit animal shelter bears the name Harley in honor of the first puppy Beth ever saved. She pursued a career in veterinary medicine because Harley sparked a passion for helping abandoned pets.
Over 50 volunteers and foster families work with Harley's Haven Dog Rescues to improve the lives of sick and abandoned pets. You must fill out a pre-adoption form to adopt a dog from this animal shelter.
You can arrange a meet-and-greet with the rescue team and the dog when your application is accepted. The dog will stay with your family for a foster period of two weeks before the adoption is finalized. This allows the dog to acclimatize to your family.
The $350 adoption fee covers the cost of immunizations, deworming, flea treatment, microchipping, neutering, and spaying. You may keep the dog with you after paying the adoption cost and signing the contract. You can get in touch with Harley's Haven Dog Rescue using the information provided below to volunteer or to adopt a dog from their shelter.
Additional Details
Pennsylvania SPCA
The nonprofit Pennsylvania SPCA works to save animals that have experienced abuse and neglect in the community. They provide low-cost, high-quality veterinary care to aid in the recovery of sick and abandoned animals. By locating suitable foster homes or adopters, they help these animals to recover not only physically but also socially.
Not all of the animals saved by this Pennsylvania pet rescue are housed there. Some are frequently retained in foster homes. As a result, the procedure for adopting certain canines is a little different. Visit the rescue shelter's website to check if there are any animals you're interested in adopting before doing so.
You can stop by the adoption center between the hours of 12 p.m. and 6 p.m. on weekdays and 12 p.m. to 5 p.m. on weekends. Adoption is available on the same day when you come. You only need to bring identification and proof of address, as well as cash or a credit card for payment.
For pups, the adoption price is $450; for dogs, it is $300. You must first complete an online adoption application with all the required information if you are interested in an animal that is presently being fostered.
The adoption center staff will be in touch with you to further discuss your needs and those of the dog after assessing your application. A meet-and-greet appointment will be set up for your family and the dog at the foster care once it has been determined that you and the dog are a good match for one another.
You can take the dog home with you once the adoption counselor has given you the go-ahead. Contact them using the information provided below to find out more about the different ways you can help Doodle Rescue in Pennsylvania.
Additional Details
Laura's Hope Rescue
A 501(c)3 nonprofit dedicated to the welfare of animals, Laura's Hope Rescue runs solely on contributions and volunteer labor. They are devoted to giving shelter to stray animals nationwide and are based in northeastern Pennsylvania. This animal rescue has been able to assist 1300 canines in recovering and receiving a second chance at life since it was formed in 2009.
By visiting the website link below, you can fill out an online application for adoption with Laura's Hope Rescue. You will be contacted for a phone or home interview after your application has been submitted and accepted by the adoption team.
After that, they will confirm your personal and veterinary references. You can take the dog home once you've paid the adoption fee and signed the adoption contract after the adoption team has approved your application. The typical adoption fee is $300 for dogs older than one year old and $400 for pups.
For senior dogs older than five years old, the adoption center does not impose a set adoption price. You can help them out by making gifts, planning events to generate money, or even volunteering at the institution. Contact the rescue team using the information below to learn more about how you can help.
Additional Details
Wet Nose Rescue
The licensed nonprofit State rescue, Wet Nose Rescue, is committed to giving neglected and abandoned animals a home. Their work is carried out with the aid of devoted volunteers and caring foster families. You need to submit an online application through Wet Nose Rescue's website to adopt a pet dog from them.
By clicking the provided link below, you can access the online adoption application form. After assessing your application, a volunteer from their adoption team will get in touch with you within 48 hours. You can deposit the adoption fee and take the dog home with you when the team has carefully reviewed your application and determined that you are a good match for the dog.
Puppies under 6 months old can be adopted for $250, while larger canines cost $300. The animal shelter continues to visit your house regularly to examine how the dog is doing. The pet ownership is terminated if there are any violations in the care of the dog.
Wet Nose Rescue is constantly looking for volunteers to assist with fundraising events and work at the shelter. Contact their staff using the details provided below if you're interested in volunteering at the rescue facility or in adopting a dog.
Additional Details
Doodle Rescues
The demand created by the rising popularity of doodles frequently results in unethical breeding and overbreeding. Naturally, this leads to unwanted dogs and the requirement for rescue.
Many dogs wind up on the streets due to owners' abandonment when they are unable to care for them any longer. This leads to the illness and injury of these dogs. Abandoned dogs experience a great deal of psychological issues in addition to any potential medical issues brought on by neglect [5].
It becomes challenging for them to socialize because they lose trust in people. In addition, a lot of kill shelters keep their animals in uninhabitable conditions where they suffer more harm than care. This is where rescue organizations intervene to save the animals mistreated by their owners or kill shelters
Only a few doodle rescues exist in Pennsylvania. Most dog shelters don't focus on saving and rehabilitating specific breeds. We have compiled a list of the best doodle rescue organizations in Pennsylvania.
For these dogs to heal properly, these rescue centers assume the burden of offering a secure and caring home. Following medical care and socialization, the animals are carefully placed in foster homes or adopted by families that are dependable and capable of caring for them. The best doodle rescues in Pennsylvania are described below.
How to Rescue a Doodle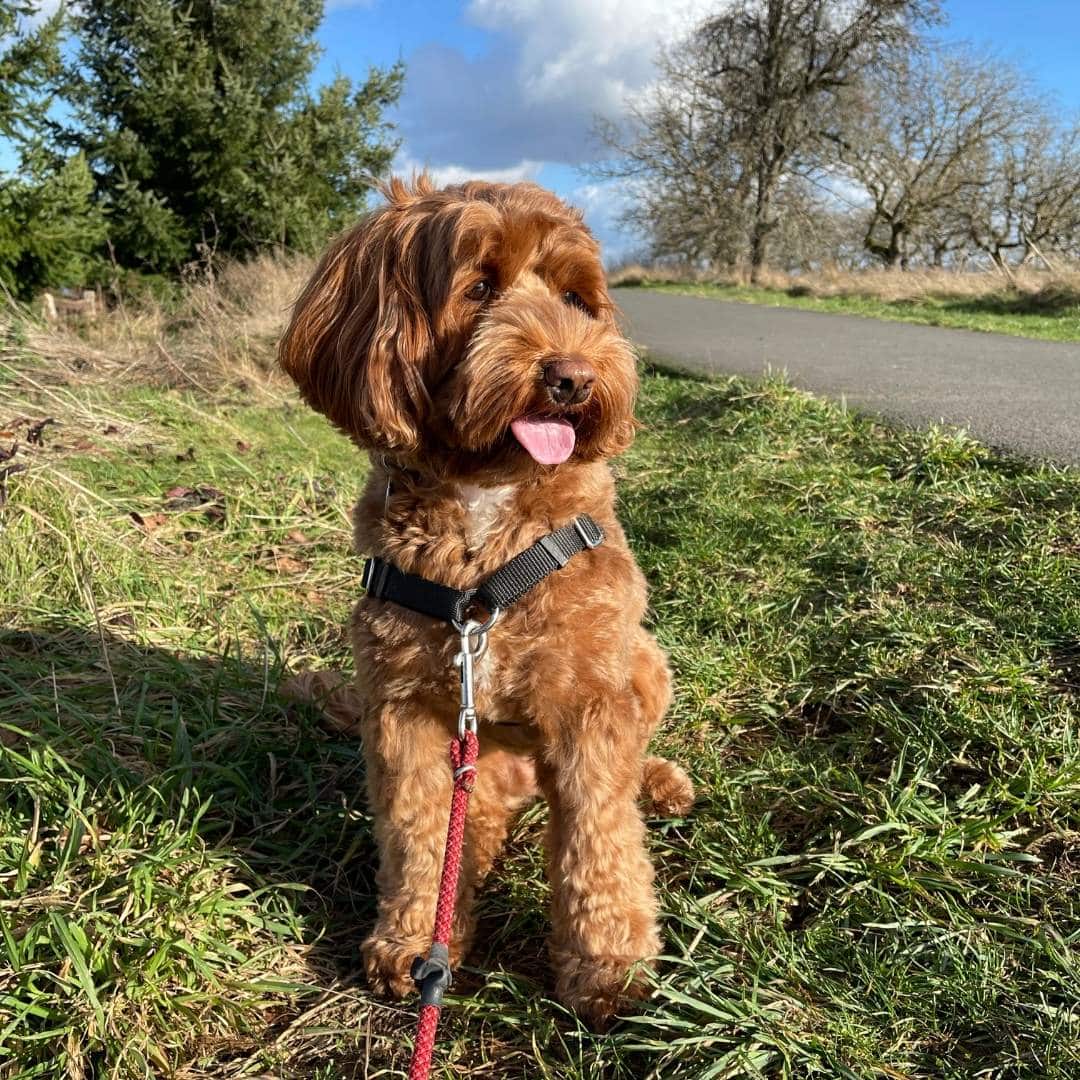 You should start the adoption procedure right away once you've chosen a reputable rescue organization and identified your doodle. Adoption of a doodle does not simply include paying the required price and taking the doodle home immediately.
The rescue organization has worked extremely hard to safeguard the health and general behavior of the doodles in their care because they are very important to them. You must satisfy all the requirements for adopting a doodle from a rescue since it is their top responsibility to make sure the dogs go to the proper owners in loving homes.
Below are the steps involved in the adoption process:
Making contact with the facility and paying a visit
Speaking with them and letting them know what you hope to achieve
Selecting the doodle you wish to adopt
Filling out the forms, then sending them in
Attending an interview
Signing the necessary bond agreement
Paying the necessary adoption fee
Bringing your doodle home.
Final Word
A doodle can be a great friend. Getting a rescue dog just gives it all that extra wonderful personal touch. Your new family pet will be affectionate and overjoyed to be with a caring family.
Numerous Doodle Rescues are operating all around Pennsylvania. They are committed to saving and fostering the recovery of abandoned pets. We have only highlighted the best doodle rescues that offer top-notch services in this post.
The only funding sources for each of the aforementioned rescue facilities are contributions and volunteer labor. So you might think about contributing to their worthy cause, organizing a fundraiser, fostering, adopting a dog, or volunteering.
Related: Best Doodle Rescues In Georgia