Are you familiar with dog health apps?
Understanding your dog's emotions can sometimes be challenging since they cannot express themselves through words. This can make it difficult for you to determine if they are feeling unwell or perfectly fine.
In such situations, using a health tracker app can be incredibly helpful in monitoring your dog's well-being and overall health.
Best Dog Health Apps On The Market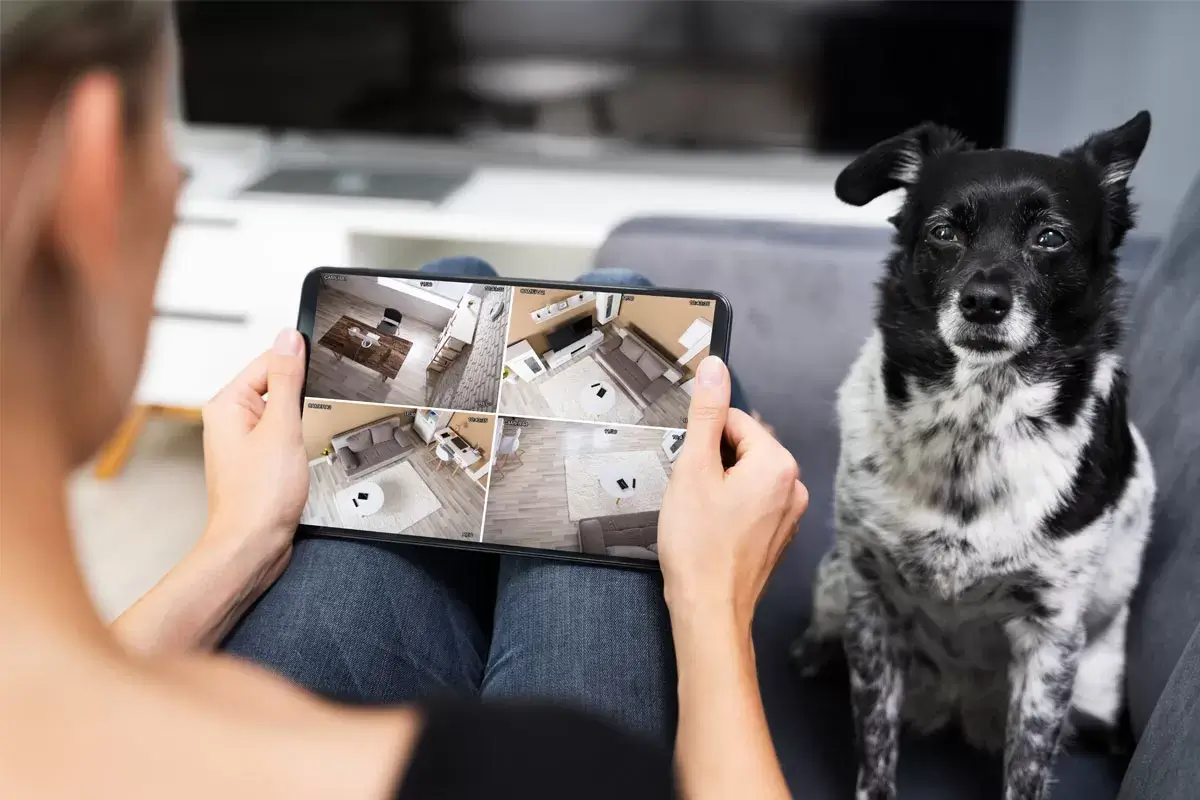 The FitBark Tracker provides real-time updates on your dog's health and location. It notifies you if your dog strays or leaves your designated area. The app continuously monitors your dog's anxiety levels, skin conditions, and overall well-being. Additionally, you can sync your Fitbit with the device to manage both your health and your dog's simultaneously.
To access all available features, a monthly subscription may be required. Prioritize the safety of your pets with the FitBark tracker, which offers escape alerts and quick pet tracking.
Monitor your pet's sleep, skin condition, anxiety, and more with ease. The lightweight design of FitBark ensures no discomfort or burden on your dog's neck or collar.
The PitPat app serves as the ultimate pet exercise tracker, primarily designed for dogs sporting a collar. However, it's worth noting that even cats can partake in this experience!
Although the app is free, it necessitates the use of the PitPat collar, which can be paired with the application at an approximate cost of $39. Considering the significance of monitoring your pet's well-being and fitness, this investment is entirely reasonable.
If some pet care app is not available in your region, you can change your location. We are talking about a location changer on iPhone using a VPN. If you need a little instruction on how to change the current location on your iPhone, here it is.
First, install the VeePN app, select your subscription option, and log in to your account. The last step is to connect to a server in a different region, where the application is more likely to be available. If you're lucky, you can install it. Otherwise, just switch to another server.
Whistle Health
Whistle Health enables you to simultaneously track your dog's activities, health, and location. The accompanying app allows easy monitoring of all activities, including eating habits, portion control based on breed, and location tracking. Access to all features of the Whistle health tracker requires a valid subscription, which can be obtained at a starting price of $8.25/month for a yearly subscription.
You will receive notifications if your pet exits a predefined safe zone. The tracker monitors your dog's nutrition, activity, and calorie levels, and generates a 30-day history report.
Vet On Demand
The app for dog owners is known as a "telehealth" app. It enables you to schedule video consultations with veterinary specialists in real-time. They can assist you in evaluating the seriousness of your pet's symptoms and provide appropriate advice. Although this app cannot replace an in-person visit to a veterinarian, it is ideal when you are uncertain whether a trip to the vet is necessary or not.
Pet Master Pro
The Pet Master Pro app is a fantastic tool for storing all your pet's medical information. It's available on iPhone for free and on Android for $4.99. With this app, you can effortlessly manage your pet's vaccinations, identification numbers, medications, insurance details, weight history, and more.
Wherever you and your pet go, you'll have all their medical info in your pocket, ready to show any veterinarian. Simply input the information into the app once, and you're good to go!
Pet Care Log
With the Pet Care Log, you can effortlessly track your pet's overall health and well-being. This user-friendly program simplifies pet care by providing a daily health record sheet, symptom monitor, weekly menu planner, and supply list.
Keeping tabs on your pet's daily health is made easy with the Daily Record sheet. The app allows you to effortlessly record your pet's health status, monitor medication, and track any visible symptoms. Complete the "food" column to register your dog's dietary details.
Simplify meal planning for your pet with the user-friendly Weekly Food Planner. This feature proves especially useful if your dog requires a specific diet or if your veterinarian has set dietary requirements in place.
PupTox
Most cats and dogs are naturally curious creatures, so it's not uncommon to find them getting into things they shouldn't. When faced with such situations, the first question that pops into my mind is, "Is it toxic?"
Enter PupTox, a simple yet incredibly helpful app containing an extensive list of over 250 items known to be toxic to cats and dogs. Despite its outdated design, this app proves to be a valuable tool for pet owners.
MyPet Reminders
If you're having trouble remembering your pet's vet appointments or when to administer medication, look no further than MyPet Reminders. This app will provide you with timely notifications for vaccinations, vet appointments, deworming, flea and tick treatments, birthdays, competitions, dog shows, and even custom reminders. Simply create a profile and let it handle the rest.
Dog Buddy Free
This dog app serves as a virtual diary, allowing you to monitor your furry friend's weight, medications, milestones, vaccinations, vet visits, allergies, and more. Say goodbye to the hassle of remembering and keeping unnecessary paperwork. Simply open the app during your vet visits for easy access to your dog's health information.
Related: How To Clean Litter Box In An Apartment 
Conclusion
We understand that you cannot know everything about your pet. Dog health apps help compensate for the lack of knowledge about the dog. With them, you can track most of your pet's activities and also accurately understand its condition. Plus, you can control his nutrition and make an appointment with the veterinarian as planned or emergency.