If you own a puppy, or even an adult, energetic dog, you know the struggle.You come back from work, just to find your house in a complete mess! And if you have an active dog breed such as Pitbull, you will find yourself in more trouble than most.This is why it's important to have a place where your dogs can be safe and calm. But what is the best dog crate for Pitbull?
IN A HURRY? Here are our top picks!
LEMBERI Heavy Duty Dog Crate (Suitable for: large & aggressive dogs)
BestPet Crates For Large Dogs (Suitable for: very friendly & passive dogs, budget friendly option)
Otaid 48 Inch Heavy Duty Indestructible Dog Crate (Suitable for: growing dogs & indoor use)
What to Look For in a Crate?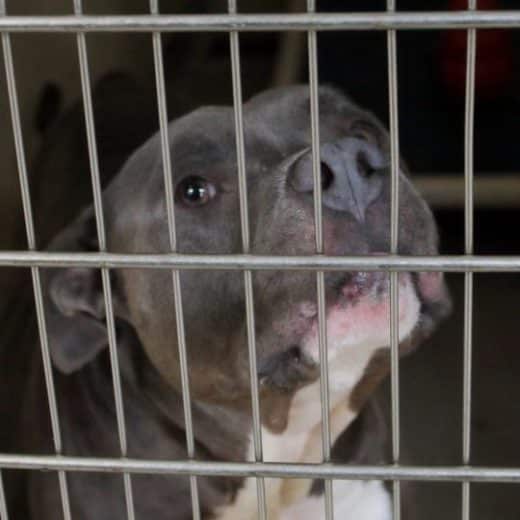 A crate is a challenge that most Pitbulls won't like at first.They will do their best to try to break free by chewing it up or finding a way to open it. This is the main reason why a weak kennel is a big no-no. Here are some features that the dog kennel must have to be considered the best dog crate for Pitbull.
Size
 When it comes to a dog's crate, there must be a balance between not enough space and too much space.
Your Pitbull must be able to stand, turn around and overall be comfortable.
If dogs can't do that, they will become anxious and unhappy.
On the other side, if there is unnecessary space, your canine friend won't remain calm.
Of course, finding the best crate for a Pitbull puppy can be difficult. Luckily, there are many cheap crates of various sizes.
That way it won't be too expensive to buy a bigger one once your puppy grows in size.
Keep in mind that you will have to keep the kennel clean! Make sure that, no matter the size, you can reach every corner of the crate.
Durable Material
Today, pet companies build crates from several materials – mostly plastic, aluminum, and steel.
Each has its own pros and cons, so you should make a choice based on your dog's preferences and habits.
Plastic usually isn't enough to contain an adult Pitbull.
For stronger dogs, I would always recommend finding a crate with galvanized steel walls.
However, not all Pitbulls are the same. [1]
Some dogs are calmer and won't try to break free, no matter the circumstances.
Still, it's better to be safe than sorry. I would never risk my dog breaking free during a panic attack caused by thunder.
On the other side, plastic crates are great for traveling, so you should consider having one as a back-up
Inaccessible Latches
Pitbulls are intelligent dogs. Every Pitbull owner is proud of this fact.
However, this trait can cause a lot of problems for a dog's owner.
I have seen multiple times Pitbulls opening the crate's door with no trouble at all!
This is why I would always advise buying a slam latch. This way, it is almost impossible for your dog to open it.
Ventilation
The best crate for Pitbulls has to have good ventilation to provide a proper oxygen flow.
This is a big deal, as small crates with not enough holes can make your dogs claustrophobic and anxious.
At the same time, stagnant air causes mold and bacterial growth, which can cause health problems for your dog. [2]
Most heavy-duty crates are made of wired metal, so this usually isn't a problem.
However, if you opt for a plastic crate, be sure that it has a lot of big holes.
This way you will provide enough fresh air for your puppy's comfort.
Best Dog Crates for Pitbull – Top 5 List
Above we have counted the most important things you have to consider when choosing the right kennel.
After testing several brands and kennel types, we have found our favorites.
Below is the list of our choices for the best dog crate for Pitbulls, in no particular order.
Pros: 
Made from steel tubes (stronger than fine wire cages)
Easy to move with four 360 rolling casters
Non-toxic coating resistant to corrosion
Cons:
A wire mesh floor can be noisy from the dog moving
This dog crate is made from sturdy and durable material and is large enough to accommodate big and aggressive dogs.
It has four 360 degree wheels, and two of them can be locked to keep the crate from moving.
Apart from that, it's really easy to assemble as most of the parts are pre-assembled.
It's also really easy to clean, as it comes with a washable metal pan and a floor grate.
Both of these floor trays are removable – simply slide them out when you want to wash them.
This Otaid dog crate has double doors – a large one on top and a smaller one on the side.
Double doors on this crate allow for better interaction with your dog. For example, during feeding time when you have to approach your dog a certain way.
For dogs with anxiety, this crate offers a double lock design.
This crate is suitable for both indoors and outdoors as the multi-layered hammer-tone coating makes it resistant to rust and corrosion.It's safe for your dog's health so nothing will happen to your dog if it licks or chews on the cage.
Pros:
Safe and comfortable design
Includes a double leak-proof composite tray
Heavy-duty security lock with dual latches
Cons:
Not suitable for very active big dogs, as they could bend this crate easily
This BestPet crate comes in various sizes of 24,30,36,42, and 48 inches, so make sure to choose a crate of the proper size for your Pitbull.
Even generally speaking, it's better to purchase a larger crate than a smaller one. You want to make sure you Pitbull feels comfortable in it, and not anxious.
This BestPet crate is coated with epoxy, which makes it resistant to rust, corrosion, fading, and extreme climate changes.
It has two large doors, one on the front and one on the side, both with heavy-duty safety locks.
It's super easy to assemble, as it takes only a couple of minutes and virtually no tools.
Its floor tray doesn't stain or absorb pet odors and is easily removable by the sliding feature.
The only thing worth noting about this dog crate is that it's not recommended for very aggressive, active, big dogs. They can bend it more easily than some other dog crates!
This BestPet dog crate is perfectly suitable for more passive Pitbulls, or smaller dogs, for that matter.
Pros:
Extremely durable and strong
Has a 3-door design
Easy to assemble
Cons:
Not recommended for "the escapers" as the latches are not that strong
This Smonter heavy-duty metal dog cage is just what you need for your snuggle buddy to feel secure and safe.Its impressive design offers 3 doors in total. One is on the top, and then the big and the small doors are in the front.
This can be very suitable to the unique feeding and training needs of your Pitbull.It has a plastic floor tray which is very easy to take out and clean.
The Smonter dog crate is probably most known for its durability, as it's made from steel which is rust and corrosion-resistant.
It's very easy to assemble as almost all locks are pre-assembled. All you need to do is fix four screws and fit the crate on four wheels.
Overall, reviewers have praised this crate for its durability and strength, as they mention it's stronger than most dog crates.It also provides plenty of length and width even for the largest of dogs.
Its design also doesn't allow for escape. However, certain escape artists do tend to figure out how to move the metal crates, so it's not recommended for them.
Pros:
Tightly thickened bottom floor protects pet's paws
A gate with a self-locking feature
Suitable for both indoor and outdoor use
Cons:
The bars at the bottom of the cage are let loose when the bottom tray is out
The Lemberi heavy-duty dog crate has a very sturdy metal frame for which it's most praised.
It's designed in a way that allows proper ventilation and visibility, keeping your dog both comfortable and safe.
It's made from corrosion-resistant steel and 0.5" diameter steel tubes which are virtually impossible to destroy.
The mesh tray on the floor of this crate is very unique to this specific dog crate. It allows waste to fall through it to the tray underneath while keeping your pet's paws safe and comfortable.This feature is also what lessens the possibility of your dog's claws getting stuck.It has both the upper door and the front door, each of them with double latches, making them safe for anxiety dogs.
The four metal rocking 360-degree wheels allow you to easily move the crate outdoors or indoors.
Speaking of that, its environmentally friendly coating is resistant to fading, corrosion, and rust. This is what makes it suitable for both indoor and outdoor environments.
Pros: 
Provides optimal visibility & ventilation
Great for destructive and aggressive dogs
Provided after-sales service
Cons:
Needs a little bit extra time to assemble
The Kelixu heavy-duty large dog crate provides a reliable design for all the aggressive and "escape artists" dogs.
That design includes the anti-escape lock, which is really hard or nearly impossible to destroy.
The Kelixu crate is made from non-toxic steel and welded parts with bold pipes that can't be easily damaged.
These pipes are also quite long, and together they make a grid that provides optimal ventilation and visibility.
Like most other dog crates, it has four 360 degree wheels that can be locked in place.
It has a plastic slide-out tray at the bottom that is easily cleaned.
Possibly the only downside is that it takes more time to assemble, especially for some owners with no experience.
But that's not too bad as it comes with clear instructions with pictures included, and all you have to do is follow them.
It's loved for the customer service that comes with it, as after-sales service is included with the purchase. In other words, you're guaranteed to not have any problems with this crate for at least three years.
Why Is Having a Dog Crate a Good Choice?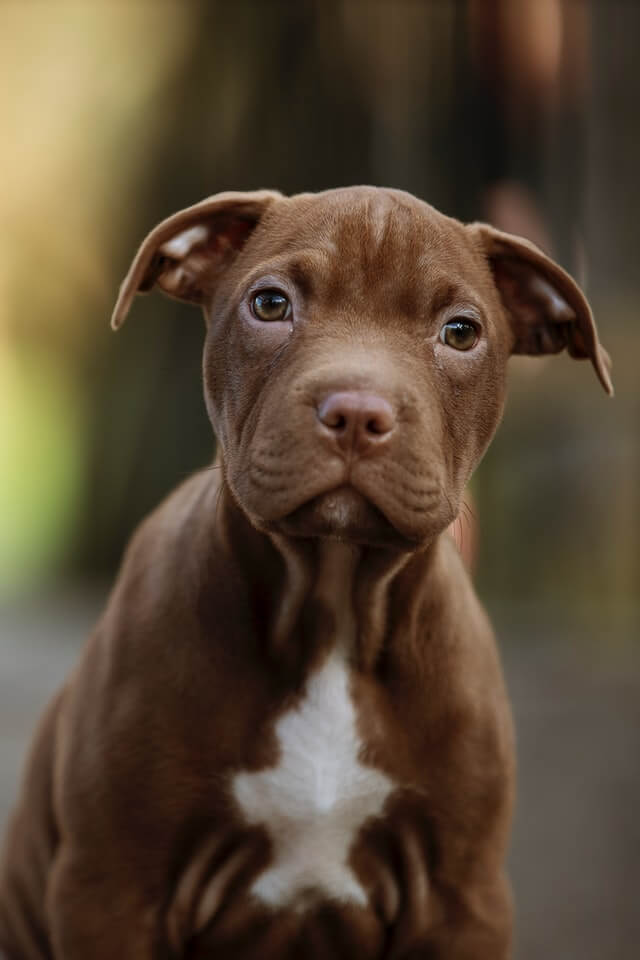 We people tend to look at dog cages like some sort of prison. This is wrong, and a crate will actually be your dog's little personal home.
You can also use a crate as a house training tool, while at the same time preventing destructive behavior or even unwanted pregnancy.
This can be done by finding a good dog kennel. While they aren't aggressive, their type-A personality can lead to broken crates – and furniture as well.
When choosing the best dog crate for Pitbull, you must look for a strong, thick material. It should be heavy and indestructible, or else your dog's hyperactivity may break it.
Think about all those funny YouTube clips where a dog runs around with his house still attached to its collar.
Well, it's the same thing as making the wrong choice with a dog's kennel.
How Do Pitbulls Escape from Their Crate?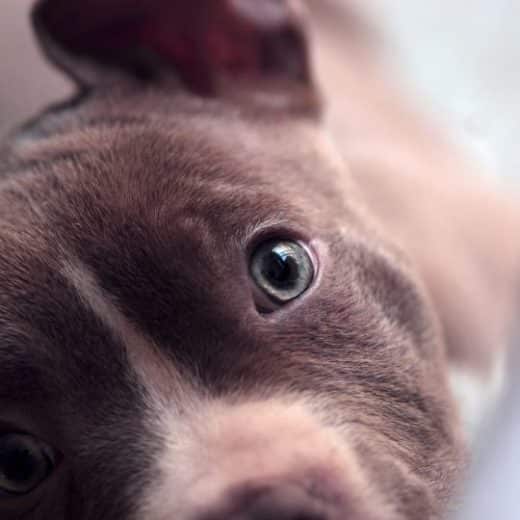 Now that we have counted all our favorites, this is the final thing you should consider before making a choice.
To find the best dog crate for Pitbull, you must know what to look for.
How did your dog escape from his previous kennel? Did he manage to open the lock? Maybe he broke it, or dug the hole underneath it?
Once you have exposed all the possible week spots, you are good to continue your search.
As for our final verdict…
The Winner
 When deciding on the winner of the previously mentioned dog crates, it's important to weigh the Pros & Cons of each crate. Of course, every dog is different and therefore has different needs. That's why it's best advised to choose the dog crate with the most suitable Pros, but also the most negligible Cons.
Generally speaking, the Lemberi Heavy-Duty Dog Crate is the one combining the most desirable Pros in one product. It's highly durable and suitable even for the most aggressive Pitbulls, with the double safety-lock system.
Apart from that, it provides the most comfortable mesh tray at the bottom which most crates don't have. It has a front door and the top door which is sufficient enough for any Pitbull.